This past weekend a number of us participated in a Precision Rifle Clinic and Match hosted by the School of Infantry – West. We had approximately 36 participants in the match on Sunday. It was great seeing the interaction and participation of both Marines and civilians. Match results are posted on Practiscore: https://practiscore.com/results/html/fd245dd0-e61a-4fb3-b3a6-e0f77bf5e16f
Thank you to Colonel Holt, Major Bedle and their staff for organizing and running this event!
On Sunday afternoon a 1000 yard F-Class 4-man team match was conducted. We had 3 teams participate in variable windy conditions as you can see by the scores. The Marines from SOI-W set a pending national record at this match.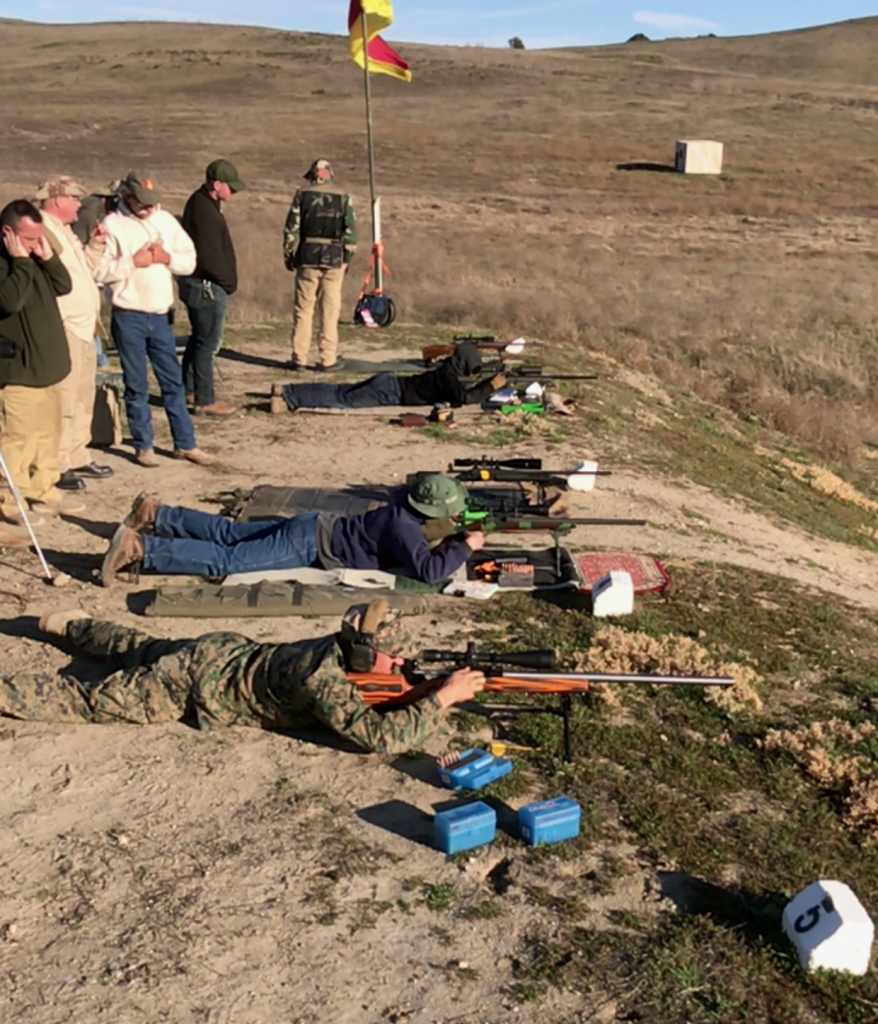 F-Class Team Scores are as follow:
SMGC Team 1 (Lcpl Alvarez, Sgt Clark, Brooks, Stottlemyer): 654-3X
SMGC Team 2 (Guy, Cruse, Paula Hair, Smyth): 592-0X
SOI-W Shooting Team ( GySgt Flynn, Sgt Hair, SSgt Beck, Maj. Bedle): 719-9X