F-Class Rifle Competition is a fairly young format in competitive rifle sports, where competitors use bolt-action or semi-auto rifles with a front and/or rear rest from the prone position. Such rests include bipods and 'mechanical' pedestal type benchrests. F-Class allows the use of optics (scopes) on rifles.
The are two specific F-Class categories in the NRA rules: 1) F-T/R and 2) F-Open
F-T/R is the more restrictive of the two categories. F-T/R consists of only .223 Remington and .308 Winchester chambered rifles, and only allows the use of a bipod (and/or sling).
F-Open allows for any adjustable type of front rest with a rear bag, and has no cartridge restrictions, except a caliber restriction of .35 maximum.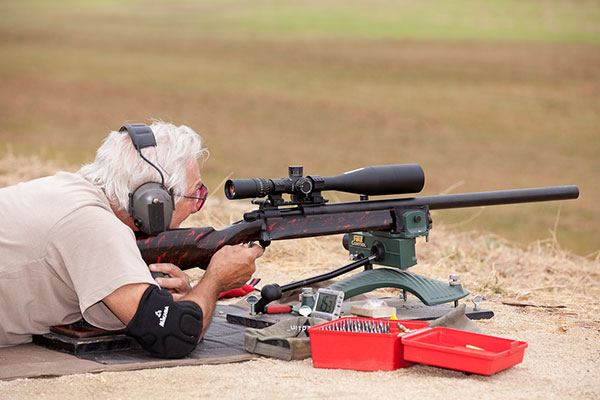 Shooters that wish to participate in an SMGC event with an F-Class rifle (scoped, front rest) can enter in any Mid-Range or Long Range match.