On Saturday, September 10, five Marines and support personnel from Camp Pendleton's Wounded Warriors Battalion participated in a 600 yard, Mid-Range Shooting Match at the Wilcox Range Complex (R103) aboard Base.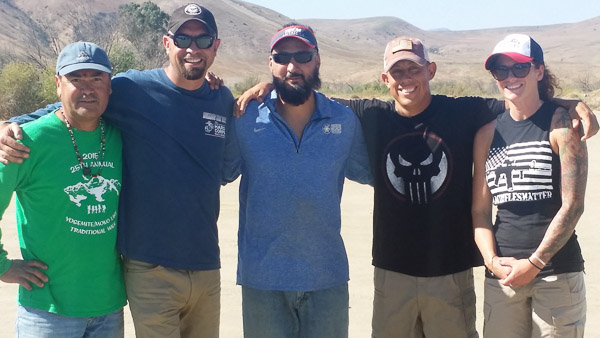 The Match, conducted by the Santa Margarita Gun Club Inc. (SMGC), was arranged so that the Wounded Warrior participants would shoot with, and be coached by, nationally recognized Mid and Long Range Competitors.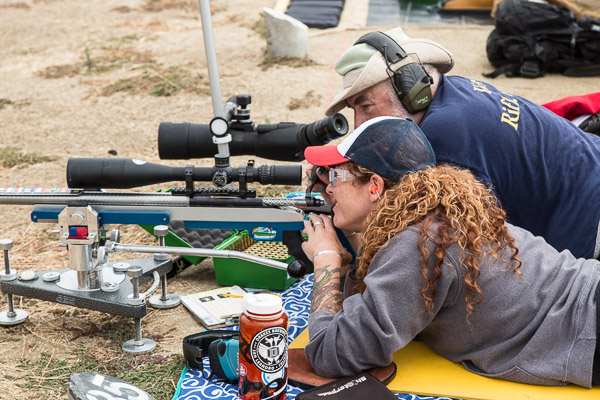 Rifles and ammunition were provided by SMGC to the Wounded Warriors. In addition, SMGC hosted several Active Duty Marines at their first Mid-Range Match ever, with rifles and ammo provided by Accu-Grip.net.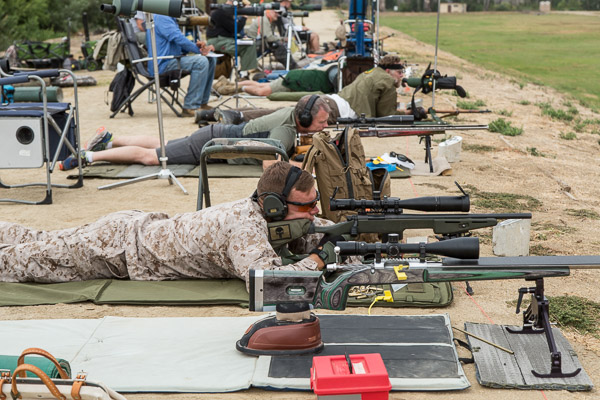 On Sunday, a Long Range Match (1000 yards) was held at Range 117 with one of the Wounded Warriors from the previous day joining us for that event. He was shooting 308 Winchester and 284 Winchester rifles at 1000 yards, no easy feat! This event required the same discipline and control as the Air-Rifle events they typically participate in, with the the added complexity of the particularly vexing wind calls at 1000 yards; sometimes as much as 50" left or right of the Target to allow for the wind, with the Bull's Eye being a 5" circle!
As Marines, the ability to participate in a Precision Rifle Match was particularly rewarding for them as it allowed them to feel the recoil, hear the report, and smell the powder burning again. The group included: Coach Phil Bryant, Mike Rios, Jenae Piper, John Flores and Ron Gomez (Battalon Physical Therapist). The Wounded Warrior squad was composed of the Wounded Warrior Regiment, Battalion West Camp Pendleton's, Air Rifle and Pistol Team members and coaches.
Based on the enthusiasm of the participants and coaches, further Mid-Range Matches, including a potential Three Gun Match, are being evaluated.
For further information please contact: Mr. John Hermsen, President/CRSO via the SMGC Contact Form.