Match report courtesy of Mike Jones.
Thanks to all of the support for this activity from the Base and Range Control to jump thru hoops to accommodate our request for the range, while our lease renewal is in process.
Thanks to Beau Winn for planning the stages and COF for the match. Thanks to the medics, Paul, Rich and Steve for showing up and supporting the activity. Thanks to the SDPRC guys for coming out and helping instruct the newbies.
Saturday December 15th, we conducted a Practical Rifle Clinic on R117 to introduce rifle skills and challenges associated with Practical or Precision Rifle competitions. This was an introductory clinic to give those interested a baseline in fundamentals of marksmanship and how they are applied or adapted to this shooting competition. 46 people came out to learn and practice, it was just about an even split between civilians and active/reserve duty military.

We ran 6 stages where obstacles were presented by an instructor, he did a walk thru of the challenge, the various ways to address it and then a stage of shooting was conducted so that integration rifle support, body/position support and natural point of aim could be challenged and techniques developed to provide accurate shot placement. The entire group was divided into squads and each squad worked through 3 stages before lunch, after the break we had the opportunity to run through 3 more stages before breaking down the range for the night.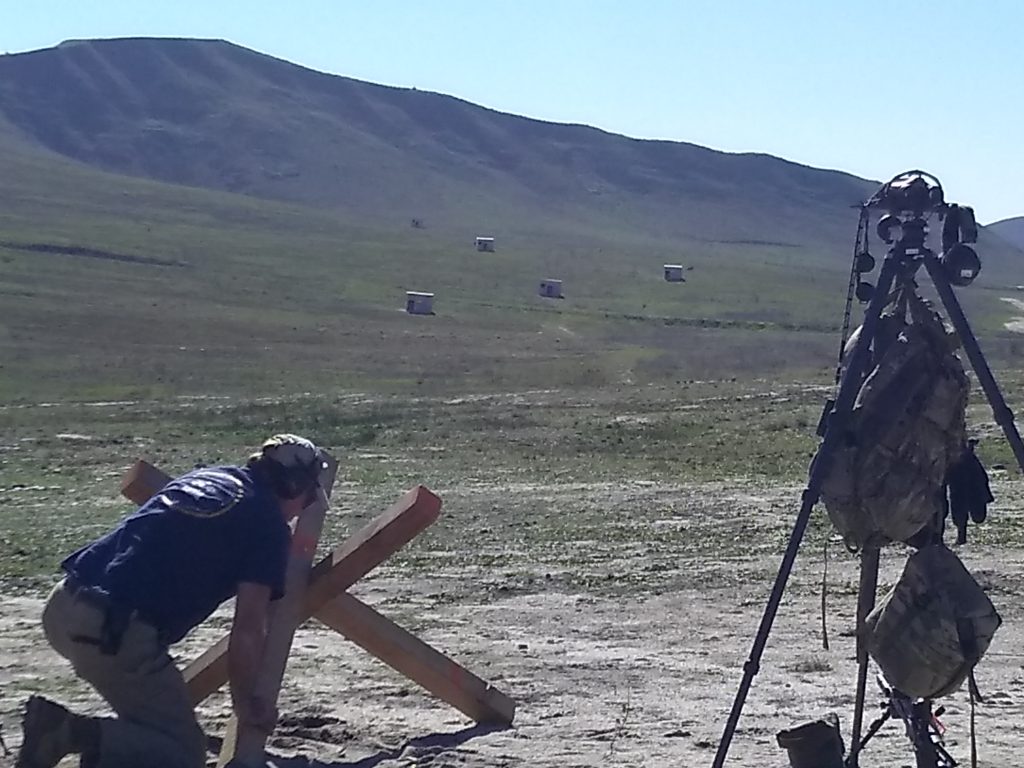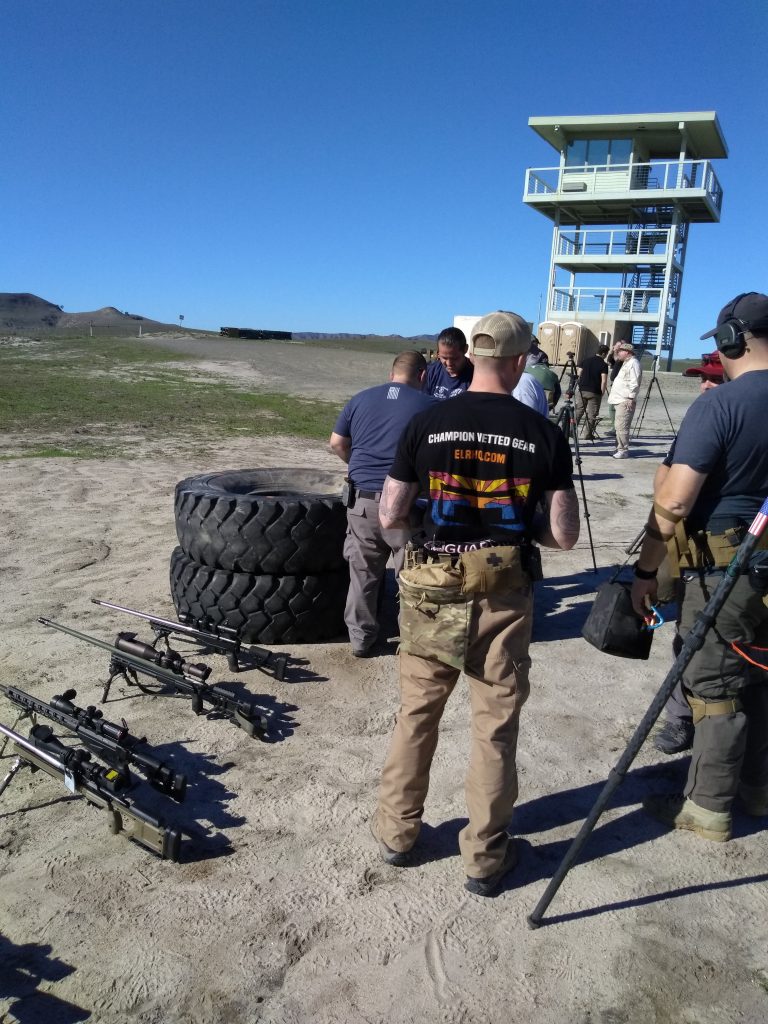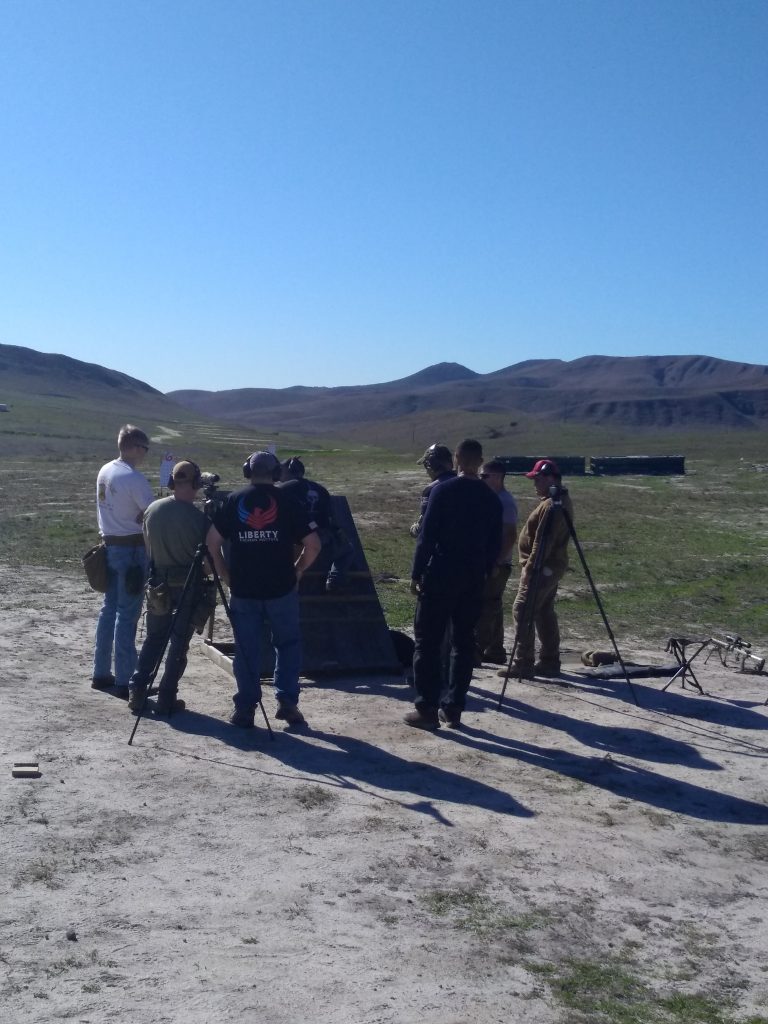 Sunday December 16th, the range staff started early, again, when I arrived- waiting for the Marines was the ammo truck and guard.
We had 53 participants and I think the military representation was fantastic – clearly more than half the competitors. Originally designed as an 8 stage match, we had to toss one of the stages due to targetry issues. The match started around 8:30 and was wrapped up at 3.
The top finishers were:
First Overall: Jorge Ortiz – Free Match Card
First Overall: Jorge Ortiz – Free Match Card
Second Overall: Serge Ducourneau – Free Match Card
Third Overall: Peter Awalt – $10 Cash
First Military: Beau Winn – $20 Cash
The scores for the 2018-12-16 Practical Rifle Match are available for download in PDF here and on the Match Results page.
For the future: you will be able to find our schedule at: https://www.smgunclub.org/schedule/event-calendar/
We are in process with the lease renewal and anticipate having that finished around January 15. In February we should be returning to a regular monthly schedule. For Practical Rifle competitions this will most likely be the 2nd weekend of the month, but to get a match in January we are planning the following:
Saturday Jan 19 – Practical Rifle Match
Sunday, Jan 20 – Midrange Match, 3X600
Saturday Jan 27 – Long Range Match, 3X1000
Sunday, Jan 28 – Long Range Match, 3X1000
Saturday, Feb 10 – Long Range Match
Sunday, Feb 11 – Practical Rifle Match